Let's Do This Right
Tomah Health Focuses on Finding Secure, Affordable Telehealth Solution and Prioritizes Staff Training
Author: Pam Malinoski
Just like the majority of healthcare providers, Tomah Health in Wisconsin had no telehealth system in place at the beginning of the COVID-19 pandemic.
"We were scrambling and doing lots of phone calls early on," said Rebecca Liebert, nurse practitioner at Tomah Health. "However, you miss so much body language and facial expressions using only the phone, and we couldn't look at things like wounds without a video link. I know many providers were using Facetime, Skype, or whatever was available to care for patients. I really wanted to set up something better, something HIPAA-secure, so I approached our administration and proposed developing a telehealth system."
However, Liebert quickly discovered that many telehealth solutions were running between $20,000 and $100,000. "These big systems were amazing," she said. "But for a small, rural critical access hospital that just had to postpone all elective surgeries and had no grants, it simply wasn't affordable."
As lead provider, Liebert worked with a team from IT, coding, quality, risk management, and web building to choose a vendor, create a system, and implement it. Tomah Health is in the Great Plains Telehealth Resource & Assistance Center (gpTRAC) region and has benefited from previous training conducted by Jonathan Neufeld, director of gpTRAC.
"We decided to use Doxy.me, secured approval from our CFO, and spent some time working out little quirks behind the scenes with coding and implementation," Liebert said. "One important factor for me was that the system was HIPAA secure. Our IT team worked with our EMR developer to add the appropriate documentation tools and billing. The billing requirements changed almost weekly in the beginning with different insurers, which led to a lot of work behind the scenes. We wanted to ensure that we were accurate, compliant and honest."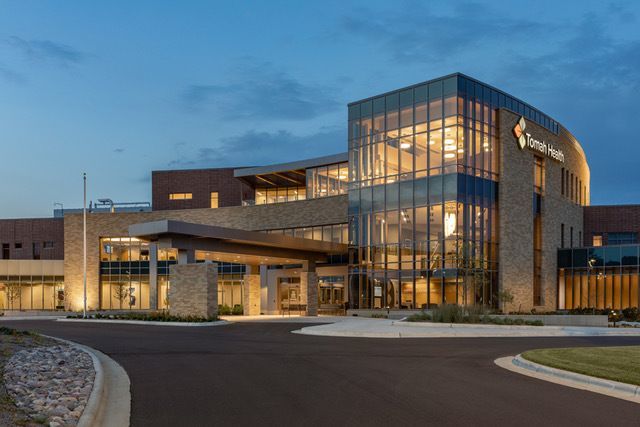 Creating Training Videos and Support
Once the telehealth system was in place, Liebert dusted off her experience as a former college professor and began creating training videos and materials for providers. "I explained how to conduct a virtual exam and how to use lighting and a webcam effectively in telehealth visits," Liebert explained. "We incorporated evidence-based guidelines to help guide providers in their decision making, especially when it came to prescribing medications. The videos also covered the basics of getting signed up in the system and included various cheat sheets to provide easy ongoing support."
According to Liebert, making sure the medical assistants were up to speed was a critical piece of ensuring the entire system ran smoothly. "They were the ones who initiated the visits, pulled medical records, and made sure notes were recorded," she explained. "They had to sort of shepherd the whole process for the providers."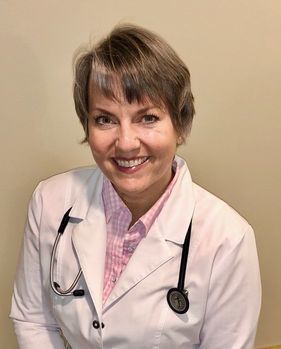 Implementation Successes
Now that Tomah Health's telehealth system has been up and running for months, they can see areas that were particularly successful.
"We had to do a little rearranging in our physical office space," Liebert said. "We set up separate areas for medical assistants working with telehealth appointments so that patients at home wouldn't hear all the office noise. We wanted to protect their privacy. We had to also make sure providers had individual offices so there were safe, private spaces to conduct the visits."
On the patient side, online links then took patients to a virtual waiting room where a medical assistant would initiate the visit. "The virtual waiting room is really helpful to patients," Liebert said. "When patients come for in-person visits, the waiting room is a busy place so people can see that they have to wait their turn. They can be distracted by magazines or the television. But when patients are waiting online, it can provoke a great deal of anxiety. It's like being on hold without the music. They wonder if they are still connected, and there's this expectation that the virtual visit should start immediately. This solution helps make this waiting period go as smoothly as possible."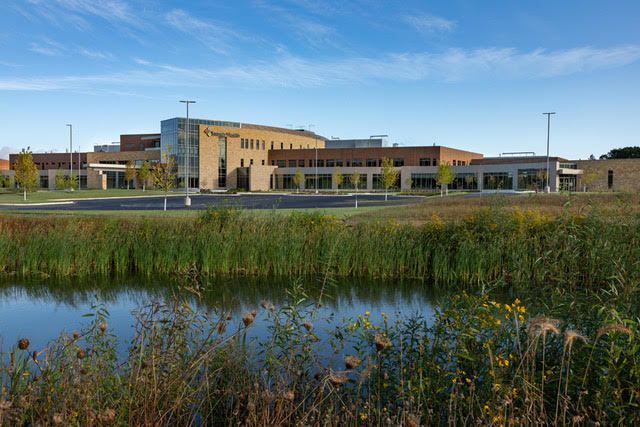 Past, Present, and Future
After a bit of a slow start, Tomah Health found that its telehealth system was used a great deal in the spring, early in the pandemic. "Then we had a lull in the summer, and now, as numbers go back up, we're using it more again," Liebert said.
Its most popular uses for Tomah Health are in the areas of sleep medicine and reviewing things like CAT scan and MRI test results. "We're hoping to use it more on the urgent care side, so we can keep people out of the urgent care, especially during the pandemic," Liebert said. "It's important for us to continue educating patients, providers, and insurance companies of the benefits. They have to see what's in it for them."