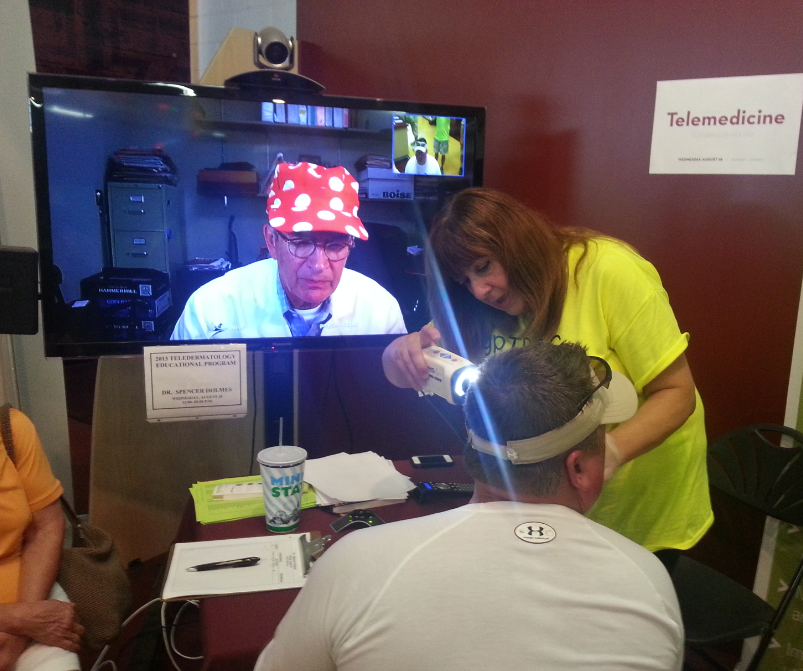 Again, this year, gpTRAC, will be demonstrating telemedicine at the Minnesota State Fair. If you plan to visit the fair, please come and join us to experience telemedicine or if you have a skin spot that you need an opinion from a dermatologist or just stop and say "hello". We will be located inside the University of Minnesota building, which is located on Dan Patch Avenue, at the fair, next to the Food building. We have scheduled seven telemedicine sessions which will be connected to seven dermatologists from the community who will be educating fairgoers about their skin condition and providing some very valuable advice. This is a FREE program.  We hope to see you at the fair!
Scheduled teledermatology sessions:
Saturday, August 27, 10:00-11:00 a.m.
Tuesday, August 30, 12:00-02:00 p.m. (two sessions, 1-hour ea)
Thursday, September 1, 06:00-07:00 p.m.
Friday, September 2, 09:00-10:00 a.m.
Saturday, September 3, 09:00-10:45 a.m.
Monday, September 5, 12:00-01:00 p.m.