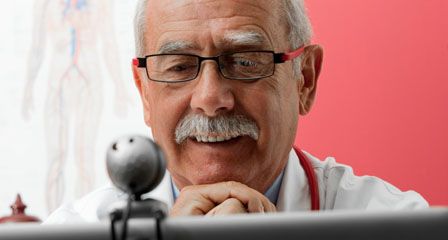 A couple of weeks ago, I listened to a presentation on Minnesota Public Broadcasting (MPR) by Adam Darkins, MD, which again energized me about the work that we do supporting the growth and development of telehealth.
Dr. Darkins, VP for Medical Affairs and Enterprise Technology Develop at Medtronic, was presenting at a conference in Minneapolis focused on the use of technology in healthcare. Early on in his presentation he said something that made me sit up a bit straighter and listen just a bit more closely. It was something that I have heard many times from a former co-worker of mine (a registered nurse and telehealth champion): remember, it is about the patient.
Yes! That is who must stay at the absolute center of our focus as we discuss all things telehealth!
Telehealth, more simply healthcare, must focus on what is happening with the patient. When we consider the new opportunities in telehealth, we need to specifically identify what problem we are trying to solve, not just for the provider, the health system or the insurance company, but for the patient.
While convenience and access are both key components to the value of telehealth, it needs to be about more. It must also be about improvements – improvements in a patient's overall health, improvement in the overall costs of providing that care, improvements in the health of the general public – in order for telehealth to truly make a difference.
Or maybe, as Dr. Darkins shared, it is about shifting the model of care to more fully benefit the patient. Maybe the patient's primary care location really is considered their home, and they would "in-reach to the hospital" or clinic for supportive services and care when needed, rather than obtaining "outreach from the hospital" only after a major illness episode or the identification of a disease. His description of the current or traditional healthcare delivery model as being "very much from the industrial age", where you brought people TO their care access point, is really not the way the rest of the world functions today. It is becoming more important to figure out ways to bring healthcare to the patient, in their everyday experiences. The right place for the provision of care could be almost anywhere, and the right time could be now.
Healthcare, supported by telehealth, needs to continue to focus on what is actually being done and why, remembering always…it is about the patient!
Listen to the entire presentation here: